Holiday party
Jess had her anual Holiday Party last night. Much fun was had, and much was eaten and drank.
On to the pics!!!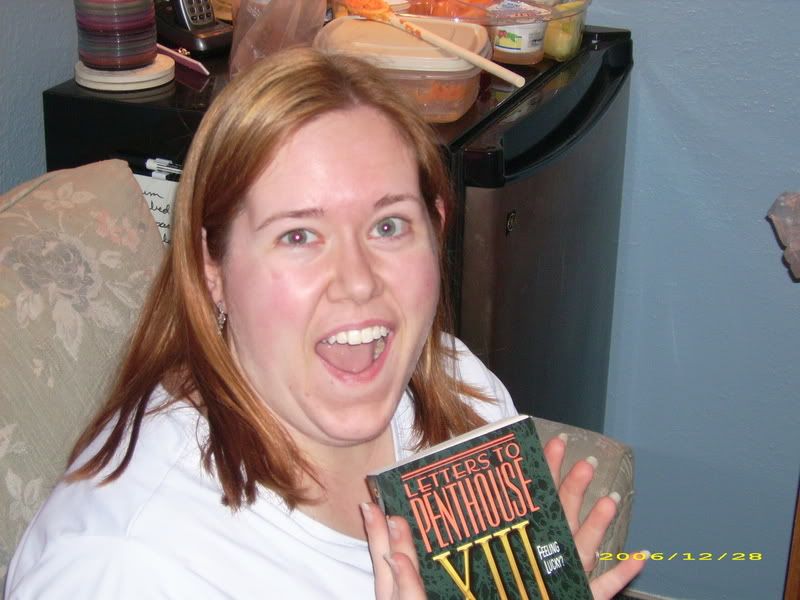 Jess REALLY like her present from me!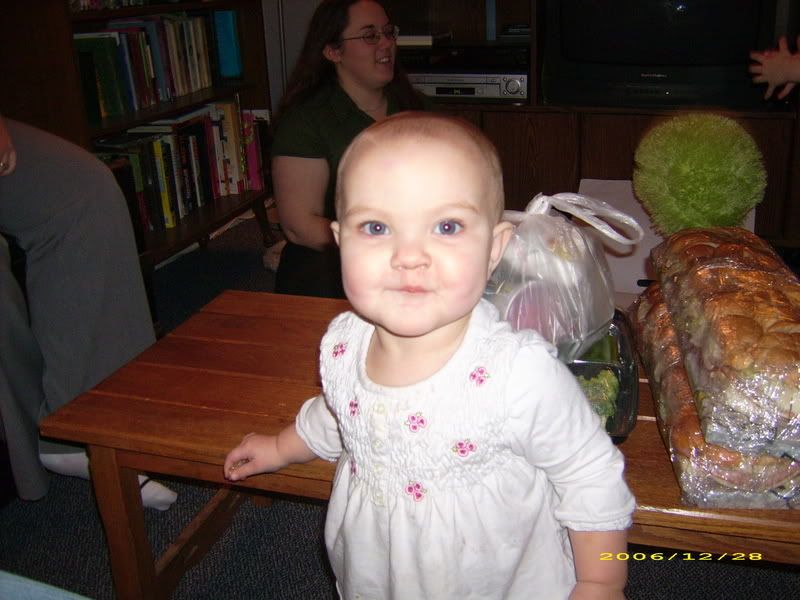 Bethany's getting HUGE! Notice the giant sandwitch in the backround? That was gone by the end of the night.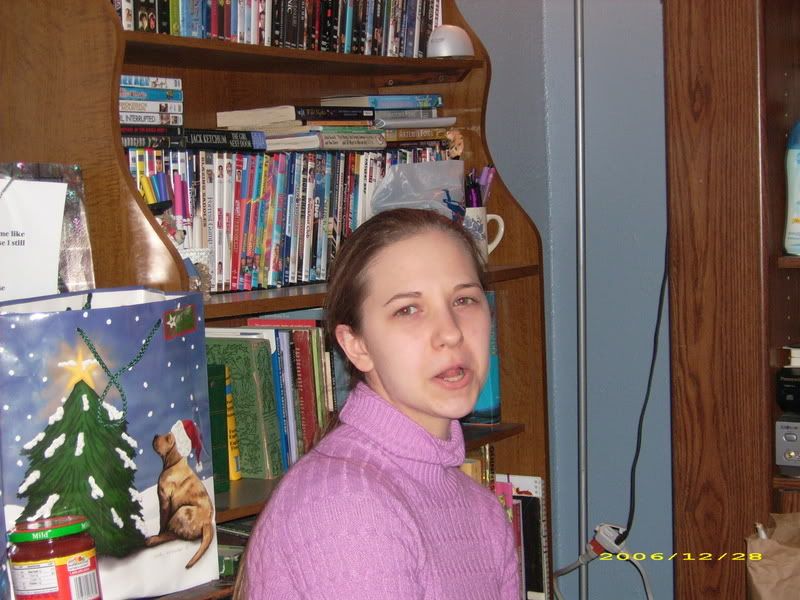 T seems somewhat confused by the situation...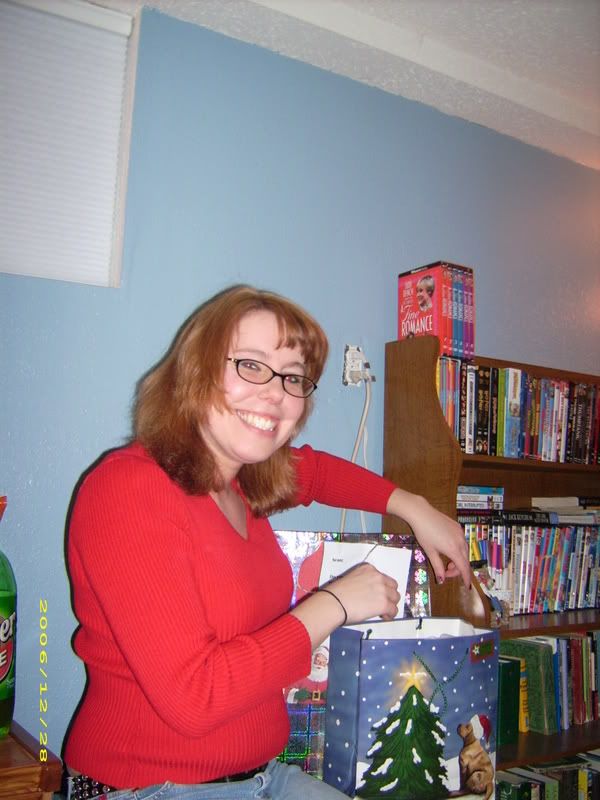 Present time with Kristen!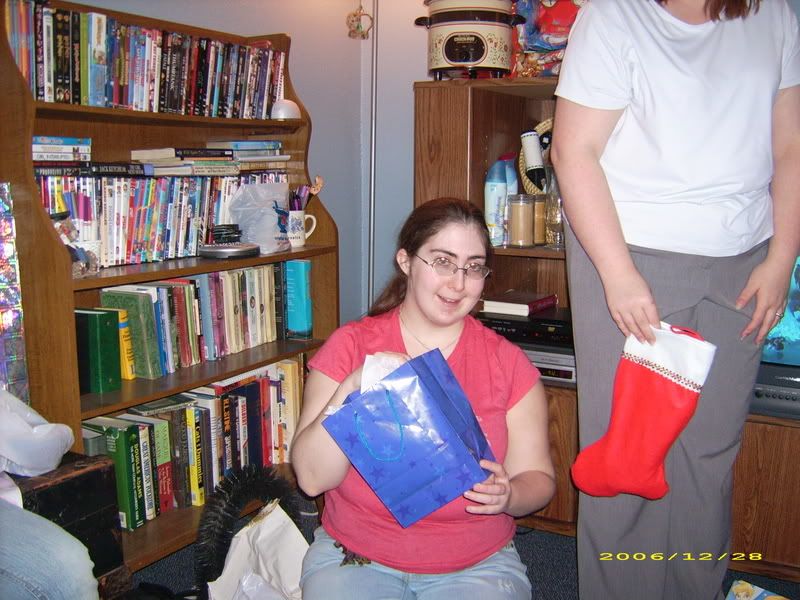 Hi, Vickie!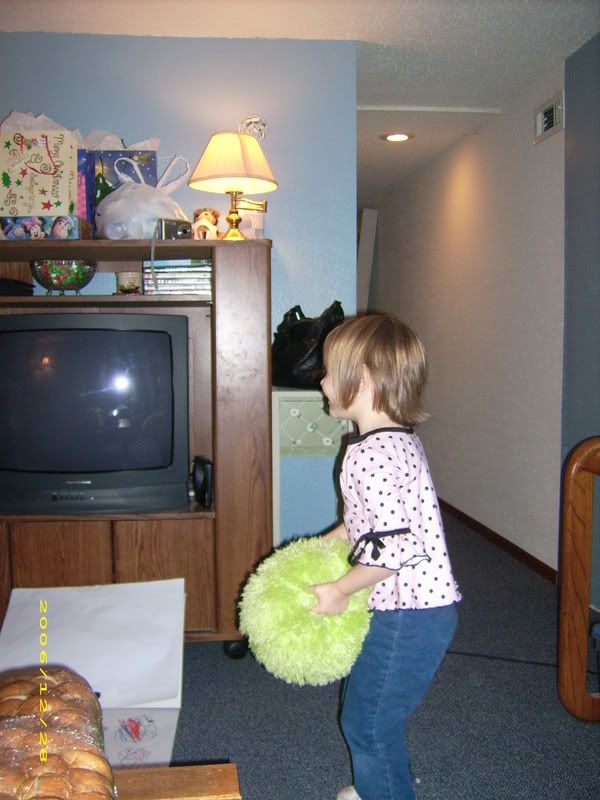 Brooke with the fluffy thing.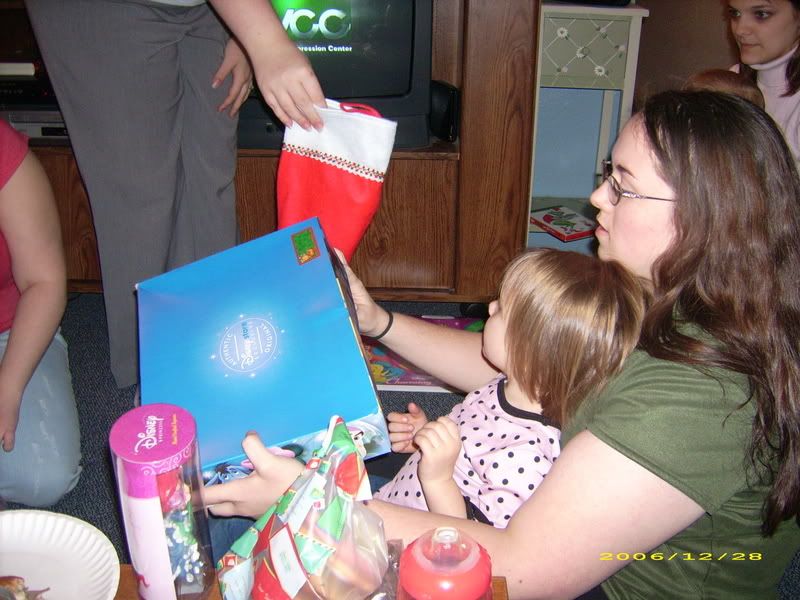 Katie helping Brooke with her loot.


Aren't my friends awsome? I got some really nifty stuff out of the evening. Such as:
-A Nightmare Before Christmas wooden calender and "I *heart* Being Awsome" button from Vickie
-A "Shit Happens" poster from Katie
-Cookies and Apple butter from Kristen (yum!)
-Candy, booze, and a mug from Lar
-Animaniacs Vol. 2 and a PENNY ARCADE!!!! book from Jess. I *heart* her so hardcore!